Kentico Kontent is a skyrocketing headless CMS on the current enterprise market. Developers are a crucial part of our customers' teams, and we need them to be able to take full advantage of Kontent. Developers can always turn to one of their own in Kentico—the Developer Advocate.
As the numbers of our customers, community members, and open-source projects on GitHub are growing, it's high time we scaled up the Developer Relations (DevRel) team as well—to ensure the consistently high quality and provide the best developer resources in more technology stacks.
Are you a tech-savvy pro who can develop software? Do you aim to move on professionally towards working with people more and looking at software from the user's perspective? Keep reading.
Type of employment:

Full time

Start Date:

Straightaway

Form:

Possibility of remote

Technologies:

C#, React, Typescript + cexperience with broader technical stack welcome

Language:

English C2
What's ahead of us?
Maintaining open-source projects—e.g. SDKs, sample apps, and other tools hosted on GitHub, mainly written in Javascript/Typescript and C#. We maintain some additional projects as well—written in Java, PHP, Ruby, or Swift.
Consulting our development teams about the new functionalities (the API design in particular) and their possible promotion.
Engaging the community around Kentico Kontent—primarily technical people from agencies that use our product to implement their projects and Kontent MVPs. You'll collect their feedback on the product use, especially regarding the API and content modeling, and pass it back to Kentico. You can also create resources that will help developers overcome potential implementation obstacles.
Research into various emerging technology stacks fitting headless CMS microservice architecture and experimenting with PoCs—you'll assess what's worth investing into and create developer resources, such as sample apps, integration packages, and tutorials.
With whom will you work?
As a member of the DevRel team, you will cooperate closely with the Product Development and Product Management teams to impact the backlog priorities. You will aim to shape up the best developer experience possible.
We used to be a part of Customer Success, focusing on our current customers. Now, however, we have moved under the Development umbrella—to be able to focus primarily on developer experience.
You will cooperate closely with our customers and their respective Customer Success Managers. They will provide you with priceless intel on real-life projects. With this information, we set the priorities effectively in the product and prioritize the technologies worth investing in via open-source projects.
If you come across a hitch in documentation in your line of work, you will give the heads-up to the Customer Education department—they'll take care of it.
What will you enjoy?
DevRel is a unique field in software development. It is ideal for techy individuals interested in cooperating with various people from different fields/departments. It opens the door to multiple technology stacks and architectures.
You can work from home and will get the opportunity to travel and promote Kontent at numerous events.
There are some exciting projects ahead of the team:
Research into web-based technologies such as Jamstack
Extending SDKs built around content REST APIs
Helping with GraphQL API design
Is it you?
Developer Advocate is an up-and-coming position in Czech IT companies. But we already know that developer experience and community are worth our while. You might be working as a Technical Lead and have experience with a CMS. You may also be a Developer in a software agency who wants to focus on users and the business side of the job. What do you need?
Expert grasp of at least one web development stack—preferably .NET and/or Javascript.
Some knowledge of other stacks like Java, PHP, Swift, or Ruby is a definite nice-to-have.
Knowledge of web technologies and design patterns required to successfully implement projects using a CMS.
Good orientation in code in various stacks, and a working experience with git-based systems—ideally GitHub.
C1-level English.
Eagerness to learn various technologies with the ability to teach and explain further.
Communication skills with the willingness to invest time in community management.
Do you think we're the right fit for you? Contact us, and we can meet in our offices in the center of Brno, or online. At the interview, you will have the chance to meet the members of the team. And if it works out for both sides, we'd like you to join us full-time.
Wanna know more about this or other job opportunities? Find out on our blog!
Send us your CV.
At the interview, you will meet:
Ondřej Chrastina
DevRel Leader
Do you know anyone who fits the bill for this position?
Let us know!
Our favorite benefits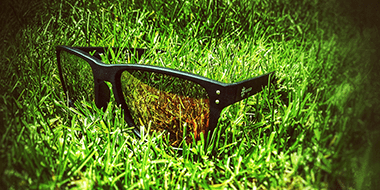 5 Weeks Leave
Everyone works better well-rested. Therefore, relax properly for 5 weeks – regardless of whether you work part-time or full-time.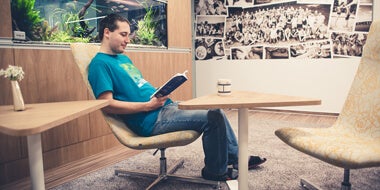 Innovation Time
You get to plan one-fifth of your work time to do the things you want to focus on – projects or further education.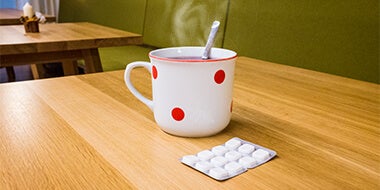 Unlimited Number of Sick Days
Are you feeling under the weather? Stay at home. You only need a sick note if you are ill for more than 3 days in a row.