What Will You Be Doing
?
Do you want to create something new with us? We develop a product that is based on cloud and modern javascript framework. We are not at the absolute beginning any more but we still have a lot of work ahead of us. We are looking for more enthusiasts that would like to join our team.
What are the qualities we're looking for? You don't need to have a wide range of knowledge, but you should be able to pick up things fast. It is all about trying, testing, and, on occasion, making mistakes, then shaking them off and moving on. You'll often find yourself in situations where the proposed solution will be in need of quick modification or will have to be reworked completely.
We're looking for free-thinking developers that enjoy teamwork and that, at the same time, can actively seek out challenges for themselves. At the start, we always agree on a specific direction, but then everybody works on their part. It's about how we click as a team, which goes way beyond what an ad can achieve. Drop us a line, we can meet in the flesh, and give you more info.
Type of employment:

Full time

Start Date:

Straightaway

Form:

Possibility of remote

Technologies:

JavaScript, React, HTML/CSS, C#, .NET, Azure

Language:

English B2
What Technologies Do We Use?
We have a modern stack and we believe that new things are always worth trying out. For front end, we typically use:
React + Redux
Mocha + Jasmine, Jest
For back end, we typically use:
The latest version of C#
We have RESTful back-end on .NET framework
ASP.NET WebAPI 2 + ASP.NET Core
Azure cloud services
Are you more of a front-end or back-end developer? In our team, you get to do what you like most, yet you will gain knowledge from other areas of development at the same time.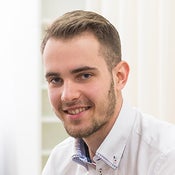 I started working with Kentico as a student. I was treated as a fully-fledged team member from the start, not as a freshman. And that's how it works here. Everybody can have their say—our opinions really matter.
Wanna know more about this or other job opportunities? Find out on our blog!
Send us your CV.
At the interview, you will meet:
Zbyněk Hanák
Technical Leader
Do you know anyone who fits the bill for this position?
Let us know!
Our favorite benefits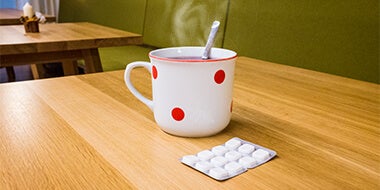 Unlimited Number of Sick Days
Are you feeling under the weather? Stay at home. You only need a sick note if you are ill for more than 3 days in a row.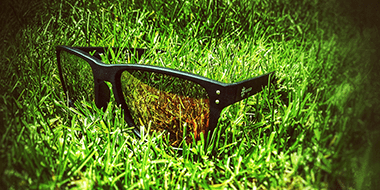 5 Weeks Leave
Everyone works better well-rested. Therefore, relax properly for 5 weeks – regardless of whether you work part-time or full-time.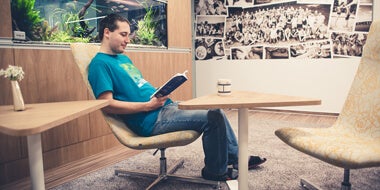 Innovation Time
You get to plan one-fifth of your work time to do the things you want to focus on – projects or further education.