We develop a digital experience platform, Xperience by Kentico, on which tens of thousands of websites worldwide are built. At the moment, we are modernizing it, adding a brand new SaaS solution and a lot of exciting improvements. We are looking for an addition to the team who will show current and future customers how our product can help them.
What will you do
?
Because you already have extensive experience and think strategically, you will be in charge of everything that happens—from when the developers deliver the finished product to the moment we sell that product to the customer.
You will position Xperience on the market and provide go-to-market strategy, plans, and licenses. You define for marketers what value the product will bring to clients.
Type of employment:

Hlavní pracovní poměr

Start Date:

January 2023

Form:

Možnost práce z domu

Language:

EN C1
At the same time, you will prepare presentations and materials for traders so that they (and, thanks to them, also clients) understand what Kentico Xperience has to offer.
You will regularly collect feedback from colleagues and customers. Based on this, you will then iteratively adjust our communication strategy. You also pass the feedback to the individual departments so that you are always on the same wavelength.
You will see to it that all changes towards customers are correctly written into internal systems.
Your role spans many areas, so you need to be able to see the product in its entirety. You will get a great deal of freedom and the opportunity to make a difference in the strategy of a global company.
With whom will you work
?
You will move between the Marketing, Sales, and Product Management Departments.
We are looking for someone who can reach the marketing community, has a good insight into it, and speaks the language of its tribe. You will establish close cooperation not only with our colleagues but also with the marketing departments of our customers.
You will regularly contribute to the work on the roadmap – what to prioritize, what functionality is being prepared, and what customers want.
With Sales, you'll find out what additional assets they need to sell the product successfully.
Once we develop a new module, you will also coordinate with Customer Education. Do we need to modify the demo? Or change something else in educational materials for customers? You figure it out together.
Is it you
?
You have a feel for the business and can convince people around you verbally and in writing of Xperience's value. Maybe you're an experienced marketing leader in a software company. Perhaps you're already using our or our competitor's product, and you know what you need, what you're missing, and what you want to change. Or you're a Product Marketing Manager in another and want to delve into the business side of things. Perhaps you're eager to embark on a big project and establish functional relationships in the marketing community.
Communication skills are essential—you communicate fluently and have excellent presentation skills.
All this in English (at levels C1–C2).
With your experience in marketing, you have marketing and communication strategies under your belt.
You can lead projects successfully from the beginning to the end.
Do you think we're right for you? Contact us, and we can meet in our offices in the center of Brno or call online. Already at the interview, you will meet a colleague from the team. And if it works out on both sides, we'll be happy if you join us full-time – even in remote mode.
Wanna know more about this or other job opportunities? Find out on our blog!
Send us your CV.
At the interview, you will meet:
Do you know anyone who fits the bill for this position?
Let us know!
Our favorite benefits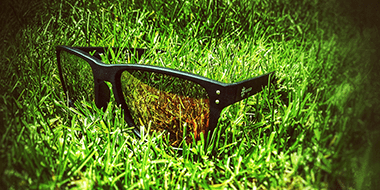 Unlimited vacation
Everyone works better well-rested. Therefore, relax properly for 5 weeks – regardless of whether you work part-time or full-time. If you miss an extra day, you can apply for another holiday.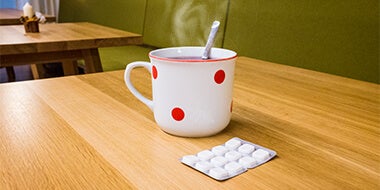 Unlimited Number of Sick Days
Are you feeling under the weather? Stay at home. You only need a sick note if you are ill for more than 3 days in a row.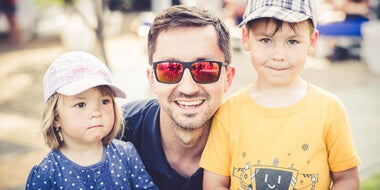 Paid Paternity Leave
We give fathers of new-born babies two weeks' paid holiday.