What will you do?
QA Engineer is an indispensable member of the team. You can think up user scenarios and create automatic tests or scripts. You are capable of seeing things from the user's angle. You can test and detect errors. Sometimes you might even program something. You are the last person to pull the emergency brake and say, "No, this can't be released yet."
Do you feel you are not just there yet? No problem! After a few months with us, you will have mastered all of these skills!
Type of employment:

Full-time, possibility of part-time

Start Date:

Straightaway

Form:

Office in Brno, Prague or full remote

Technologies:

C#, Typescript, PowerShell, SQL, Jira Software

Language:

EN B2
Expect...
pleasant and varied work, which you largely plan yourself;
manual testing and a good portion of automated testing as well;
free working hours without overtime or duty hours on the phone;
cooperation and support from developers, colleagues in QA, DevOps, and Product Owners. And also from your buddy who will guide you (not only) in the beginning;
the opportunity to choose to work from home and to enjoy all the benefits listed below.
What technologies do we use?
C# and Typescript—this is the major duo you will use.
Here and there, a bit of PowerShell and SQL.
You will always find your tasks in Jira.
Is it you
?
You have at least a basic knowledge of HTML + CSS, and you know an object-oriented programming language. You don't have to be able to program, but we need you to be able to read the code.
We will be pleased if you have practical experience in testing.
You understand the assignment in English with ease. But you won't need to communicate with customers, so level B2 is enough.
And if you know of someone else who would also enjoy this work, go ahead, forward them our job ad. Ideally, we are looking for two colleagues for this position. We can accommodate part-time work as well.
Wanna know more about this or other job opportunities? Find out on our blog!
Send us your CV.
At the interview, you will meet:
Radek Petruška
DevOps Leader
Do you know anyone who fits the bill for this position?
Let us know!
Our favorite benefits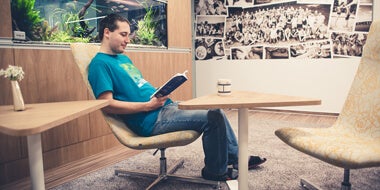 Innovation Time
You get to plan one-fifth of your work time to do the things you want to focus on – projects or further education.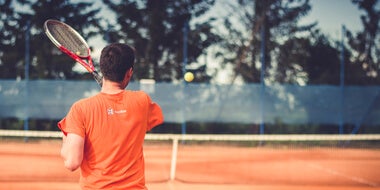 Multisport Card
Go to a gym every day, if you feel like it – at our expense.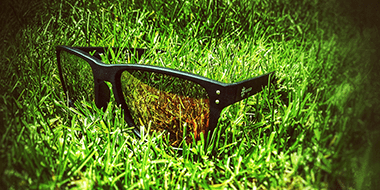 Unlimited vacation
Everyone works better well-rested. Therefore, relax properly for 5 weeks – regardless of whether you work part-time or full-time. If you miss an extra day, you can apply for another holiday.