Kentico Software is the provider of a web content management system and integrated marketing solution based on the Microsoft .NET platform (MVC and MVC Core). Our goal is to provide our growing customer base with best-in-class products. Kentico Software is a well-established platform in the industry, with over 1,000 solution partners in 90 countries.
For our office in New Hampshire, USA, we are currently looking for an experienced Solution Architect with Web Content Management and Digital Marketing experience to join our Consulting Team in the Customer Success Department, and help our clients and partners achieve their goals of utilizing Kentico Xperience as their DXP.
Type of employment:

Full time

Start Date:

Straightaway

Form:

Possibility of remote

Technologies:

.Net, React

Language:

English C2
As a Solution Architect, you will need to provide post-sales technical assistance to clients and partners through consulting sessions via virtual or in-person meetings and emails. You will also work closely with Customer Success managers on large projects, guiding clients through the project life cycle, doing regular check-ins, and providing best practices and POCs.
Additionally, you will cooperate with other teams in the Customer Success department to ensure customers are getting the proper help and resources.
You will bring value to the Customer Success with your complete understanding of competitive intelligence, as well as key technical considerations and challenges. You should also feel comfortable talking with the C-Level Executives, VP of Marketing, or the entire IT Staff.
This position requires an open mind and self-motivated top performers. We are seeking people to work in our office in New Hampshire. All applicants must be authorized to work in the US.
Responsibilities
.
Collaborate as a cohesive member of the Consulting team
Educate clients about solution capabilities and scalability
Provide guidance for new clients throughout the project life cycle
Work with customers to identify their strategic vision, objectives, and needs while aligning Kentico solutions and services
Provide custom training/workshop to help customers learning
Provide best practices on utilizing Kentico Xperience features
Deliver Technical Demonstrations of the Kentico solution(s)
Develop Proof-of-Concept (PoC) and Use-Case examples of Kentico solution(s)
Cultivate strong rapport with technical contacts (i.e. technical champions for Kentico)
Provide feedback to the product team to help improve Kentico Xperience
Help the community by creating tools/projects that others can use within their projects
Write technical articles to share knowledge, experience, and concept with the community
Acquire and integrate industry knowledge related to general trends, emerging technologies, and competitors
Participate in industry-related social networks to establish a presence of thought leadership and advocacy for Kentico Xperience
Requirements
.
Technical
.
2+ years of experience in the Web Development industry, preferably in an interactive agency or with a CMS vendor
Good understanding of the Digital Experience Platform (DXP) & Web Content Management (WCMS or CMS) industry in general, with a particular focus towards Microsoft .NET technologies, including MVC and MVC Core.
Solid understanding of Web development, information architecture, and related concepts and technologies
Familiarity with standard web technologies—HTML, CSS, JavaScript, etc.
Digital Marketing experience and exposure to marketing automation, multi-channel campaign management, social marketing, A/B testing, email campaign management, SEO, and search technologies
Familiarity with Digital Asset Management
Experience with analytics platforms
Technical/IT education or relevant industry experience
Experience in a professional services role
Solid understanding of Kentico or similar comparable solutions
Non-Technical
.
Passionate about helping other people
Result-oriented; committed to the quality of product and service
Excellent presentation skills, business writing skills, and oral communication skills, ability to articulate technical concepts to non-technical audiences
Must be comfortable working at all levels of an organization (C-Level, VP of Marketing, or the entire IT Staff)
Must be capable of balancing general prospecting requirements, fulfilling customer needs, and meeting company expectations and goals
Self-motivated and creative; having the natural drive to learn and pick up new challenges
Ability to commute to Bedford, NH 
What we provide for full-time employees:
Excellent benefits package including company-paid healthcare, dental and vision plans
401(K) and Roth elective deferral contributions available. Kentico offers a company match on 401(K) contributions
Paid time off plans including vacation, holiday, and sick leave
Excellent opportunities to develop yourself and your career
Interested in learning more or want to give it a try? Let us know. We will send you an assignment and meet you in person. We are looking forward to hearing from you!
Wanna know more about this or other job opportunities? Find out on our blog!
Send us your CV.
At the interview, you will meet:
Do you know anyone who fits the bill for this position?
Let us know!
Our favorite benefits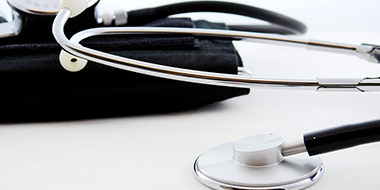 Health Insurance Plans
Health, dental, vision, and RX insurance premiums are covered by Kentico.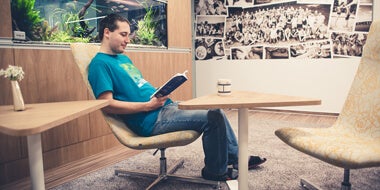 Paid Lunch Breaks
We provide paid lunch breaks.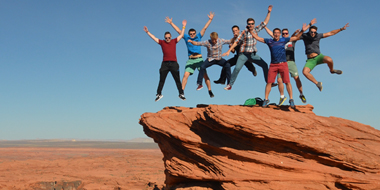 Time Off
5 weeks PTO and 12 holidays