What you'll be doing
.
You'll teach our customers, partners, and even colleagues to work with our product—Kentico Xperience. Not in traditional ways, with a chalk and a blackboard. Instead, you'll project your knowledge into e-learning courses and blog posts.
To be able to teach developers, you'll also need to be one. Exploring the C# source code of our product is often a must. The same is writing your own C# code on a daily basis. If you have experience in MVC development and you're interested in sharing the knowledge with the world, you're a perfect match. You won't be in direct contact with customers every day, but you'll still have all the necessary feedback provided through course surveys and conversations held by our colleagues in the Support, Sales, and Consulting departments.
Type of employment:

Full time

Start Date:

Straightaway

Form:

Possibility of remote

Technologies:

C#, ASP .NET MVC 5 / .NET Core

Language:

EN C1
About our courses
.
We've recently shifted to ASP.NET Core, but some of our courses are still written in MVC 5. In your daily routine, you'll cooperate with two other Training Specialists to create code snippets or even complete sample projects. As for the content of the courses, you'll be using any media that will suit the job: text, well-crafted screenshots, UML schemes, progress checks, or even videos. Once you master the product, you'll be able to put your skills to the test and prepare new questions for our official certification exam.
Our product development cycle gets shorter and shorter these days. The courses need to keep up with that pace. You'll demonstrate the new product features and APIs shortly after they get released to the general public. Therefore, you'll be one of the first people to work with the product (and thus have a chance to improve the product via direct feedback to devs).
You'll also have a chance—incentive even—to stay up to date with the newest technologies. You can sharpen your skills when working on the courses, or through our "Use Your Friday Well" initiative. Furthermore, you'll also have a chance to develop integrations and customizations for our learning management systems.
Read more about our courses.
What it looks like in practice
.
We keep an agile and lean approach, so we constantly re-evaluate the needs of our customers. It is only us who maintains our backlog, no one else. We create the learning materials from start to finish—from gathering requirements, coding the solution, writing the courses, to maintaining the pool of certification questions.
Our team belongs to the Customer Education department. Our closest colleagues are Technical Writers, who maintain the documentation. Our goal is to create a well-integrated source of knowledge, so the courses and docs often refer to each other. We also cooperate closely with Solution Architects and Support Specialists. Last but not least, we work with developers. They give us peer reviews, explain complex concepts behind specific features, and teach us coding best practices.
In our innovation time, we sometimes create our own utilities, just to speed up our own work.
As for the way of working, although we prefer on-site work in our office, there's no problem with frequent remote work.
Our technology stack
.
C#, ASP .NET MVC 5 / .NET Core
React, TypeScript a Vue.js
HTML5, CSS3, LESS, SASS
SQL
Read more on StackShare
Is that you
.
You have experience of development, particularly C# and ASP.NET MVC.
You can boil down complex concepts into concise and clear messages.
You can plan ahead yourself.
You can actively gather the information needed to get your job done.
We'll discuss all the remaining details either in person or in an online call. When all goes well, we'll gladly welcome you as our new full-time employee.
Wanna know more about this or other job opportunities? Find out on our blog!
Send us your CV.
At the interview, you will meet:
Branislav Smik
Head of Consulting and Customer Education
Do you know anyone who fits the bill for this position?
Let us know!
Our favorite benefits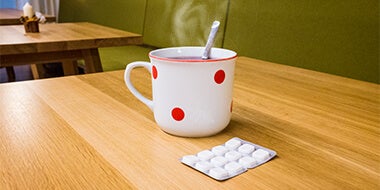 Unlimited Number of Sick Days
Are you feeling under the weather? Stay at home. You only need a sick note if you are ill for more than 3 days in a row.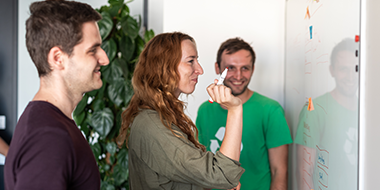 English Lessons
Apart from English courses in a language school we have our own ESL Teacher. The lessons take place in small groups in the offices and focus on the needs and levels of ability of each team.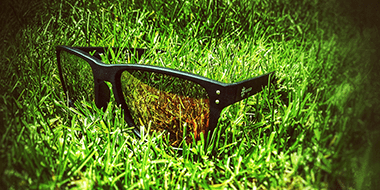 Unlimited vacation
Everyone works better well-rested. Therefore, relax properly for 5 weeks – regardless of whether you work part-time or full-time. If you miss an extra day, you can apply for another holiday.