What Will You Do
.
Create documentation and other educational materials that help customers across the whole world work with our Kentico Xperience product. As a member of a development team, you will know the product's functionality and code inside out. You will be involved in the whole development process from the very outset and create documentation on a continuous basis. You will also have a chance to use your technical and language skills when maintaining our internal tools.
Type of employment:

Full time

Start Date:

Straightaway

Form:

Possibility of remote, Possibility of part-time

Technologies:

C#

Language:

EN C1
How does it work in practice.
Our work process is agile, built around two-week cycles. We sit in offices together with developers and testers, and take part in the preparation and planning of each sprint. While the developers write code, we work on the documentation for our customers. We describe the developed functionality for both technical and non-technical audiences. The results of our work can range from API examples to how-to scenarios for marketers consisting of just basic steps and screenshots. You can read about how we cooperate with developers, including some tips and tricks, in an article from our senior technical writer David Benovsky.
We also closely collaborate with colleagues who take care of our e-learning courses. Using the courses and documentation, customers learn how to use, develop, and modify our product. Therefore, we need to make sure all educational materials go together nicely.
When we have time, we work on various long-term projects, such as the development of supporting tools that help us work more efficiently, or processing of documentation feedback from our readers. Depending on the current project, you will utilize a different skill set, including technical writing, programming, research and analysis, and more.
What do you need to know.
Programming is the key. While you won't spend all day writing code, you will work as part of a software development team. You should be familiar with object-oriented programming, be able to read and write code in C#, and have a working knowledge of basic web technologies, such as HTTP, HTML, and CSS. We'll be thrilled if you also have experience with the MVC development architecture.
Strength in simplicity. You need to be able to explain complex things in simple terms, and your writing should be easy to understand for all types of audiences.
Writers also speak. You will work very closely with developers and need to be able to communicate clearly and effectively in order to collect the information required to produce documentation.
Everything in English. An advanced level of written and spoken English (C1) is an absolute must.
Spoiler:
Honestly, this job is a win. It's definitely not just about writing, you will have the opportunity to try EVERYTHING. Our technical writers cooperate with software development teams, write code, organize their own work, help with building e-learning solutions, or fine-tune parts of UX. We're looking forward to showing you how we do things!
Wanna know more about this or other job opportunities? Find out on our blog!
Send us your CV.
At the interview, you will meet:
Branislav Smik
Head of Consulting and Customer Education
Do you know anyone who fits the bill for this position?
Let us know!
Our favorite benefits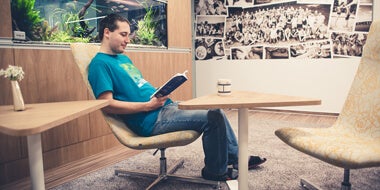 Innovation Time
You get to plan one-fifth of your work time to do the things you want to focus on – projects or further education.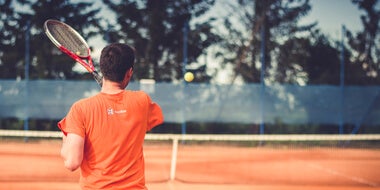 Multisport Card
Go to a gym every day, if you feel like it – at our expense.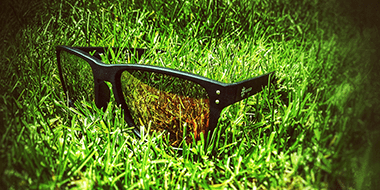 Unlimited vacation
Everyone works better well-rested. Therefore, relax properly for 5 weeks – regardless of whether you work part-time or full-time. If you miss an extra day, you can apply for another holiday.