What will you be doing?
You will be in daily contact with our customers (the training attendees) ensuring they have everything they need. When not communicating with our customers, you will have a chance to directly impact what the training courses look like—by helping with their creation or by collecting and incorporating feedback. You'll get your hands on various educational materials in all kinds of forms—videos, articles, or images, for both technical and non-technical personas.
Type of employment:

Part time possible

Start Date:

Straightaway

Form:

Work from home possible

Language:

English C1
Why will you love this job?
Every day, you will be dealing with and learning about all kinds of fields and topics—customer care, content creation, marketing, or process management. And it's up to you which areas you want to focus on in the future. You can even pick up programming if you realize that this field is where your heart is.

You will use your English on a day-to-day basis. We have customers around the whole world!

You won't be working on some concepts only to be stored in a drawer. Your work will have a direct impact on our customers and your colleagues.

We have a great team and we organize the work and projects ourselves (you could say we are our own bosses). Moreover, we can devote 20% of our work time to our passion projects!

Working in this position, you will have a chance to be one day promoted to a full-fledged Training Specialist, Content Creator, or maybe even a Marketer!
What it looks like in practice
It's safe to say that every day here looks a bit different. Customers send us their requests and questions regarding our training and certifications. You will be making sure the questions are answered and customers have all the necessary materials for their training. You will also make sure the registrations and certifications are all correctly processed.
We try to automate most of the repetitive tasks. Therefore, part of your job will also be identifying such tasks and working with our internal development on the design and implementation of the automations.
In your spare time, you will help our Training Specialists by creating and proofreading various educational materials. We shift a lot lately towards creating video content, so you may prepare scripts, record videos of the product, work with animations, or help with postproduction.
You will also work with many colleagues from other departments, such as Sales, Marketing, IT, Development, etc. Once fully onboarded, you will also help to onboard our new colleagues and introduce them to our training and processes.
Is it you?
You have a flexible time schedule (this is not a must, but sometimes it helps to be able to cover different time zones).

You have great English (C1 ideally).

You are not afraid of people. You are proactive and have a pro-customer approach.

You have previous experience or interest in (copy)writing and/or with the creation of educational materials.

You have previous experience or interest in online marketing / SEO / content creation / video editing.

Technical background is a great bonus (but definitely not a must-have).

A part-time position is ideal for you.
Do you think we are the right fit for you? Just write to us. We can meet in our Brno office or online and chat about the options. If it works out for both sides, we will be happy if you join us for several days a week.
Wanna know more about this or other job opportunities? Find out on our blog!
Send us your CV.
At the interview, you will meet:
Branislav Smik
Customer Education Leader Kentico Xperience
Do you know anyone who fits the bill for this position?
Let us know!
Our favorite benefits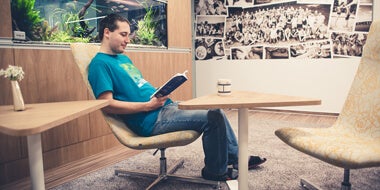 Innovation Time
You get to plan one-fifth of your work time to do the things you want to focus on – projects or further education.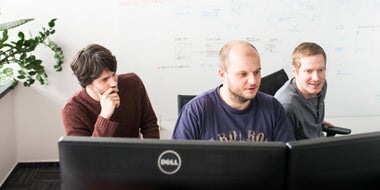 Training and Certifications
You can have free professional specializations and/or get a Cambridge English Certificate.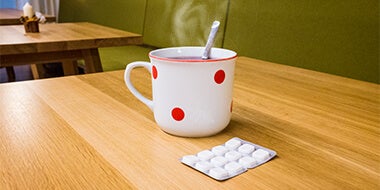 Unlimited Number of Sick Days
Are you feeling under the weather? Stay at home. You only need a sick note if you are ill for more than 3 days in a row.