What's the job like?
You will research customer needs, analyze data, test solutions… but also educate colleagues and occasionally give them a helping hand when they prepare their own research.
Every important decision is backed by research. Before we start improving our product or developing new functionality, we check in with our customers to see if our ideas and plans make sense and would be useful. And because the workload keeps increasing and we want to do it right, we are looking for a new colleague to join our UX. We are looking for someone who likes to ask questions, enjoys looking for things to improve and likes to challenge their assumptions.
Type of employment:

Full time

Start Date:

immediately

Form:

Work from home possible

Language:

English C1
What research methods will you use?
That's actually up to you. You will always suggest and use the most suitable research methods depending on what data we need in the given situation. We predominantly use in-depth interviews, user testing, or observation. We use other methods from time to time, such as card sorting or field studies, depending on the research goals.
Your task will be not only to choose the methods, but also to execute the research. You will conduct interviews, moderate usability testing, do analyses... Communication with customers is mostly done remotely via MS Teams or GoToMeeting and almost always in English.
You will also be helping our colleagues at Kentico—educating them in the field of research, communicating interesting data to teams, reviewing or giving feedback on research designs, and so on.
You won't be alone
Apart from the UX team, you will regularly collaborate with our colleagues from the Product Management team as well as with the Developers. Our colleagues from development participate in interviews or usability testing sessions.
We have headquarters in the Brno office, but it's also possible to work remotely, as long as you come to the office 2–3 times a week.
What do we need from you?
Love for asking questions and listening; willingness to challenge solutions and test them.
Knowledge and experience in user research, preferably backed by a degree in sociology, psychology, or another related field.
Ability to present and communicate your findings to colleagues.
Excellent English—at least at C1 level.
Time flexibility. Now and then you may have to conduct an interview or a usability test in the early morning or later in the evening.
Are you interested and do you want to learn more directly from us? Write to us and we can meet up in our office in Brno or online. You can meet your potential colleague(s) from the UX team. And if everything clicks on both sides, we will be happy to invite you to join us full time.
Would you like to meet our designers? They organize an event—Design Hour—for you. Each session focuses on a particular topic, sometimes in Czech, sometimes English. Check out the recordings HERE.
Wanna know more about this or other job opportunities? Find out on our blog!
Send us your CV.
At the interview, you will meet:
Do you know anyone who fits the bill for this position?
Let us know!
Our favorite benefits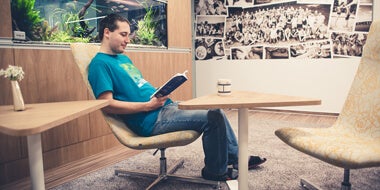 Innovation Time
You get to plan one-fifth of your work time to do the things you want to focus on – projects or further education.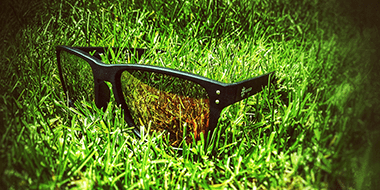 Unlimited vacation
Everyone works better well-rested. Therefore, relax properly for 5 weeks – regardless of whether you work part-time or full-time. If you miss an extra day, you can apply for another holiday.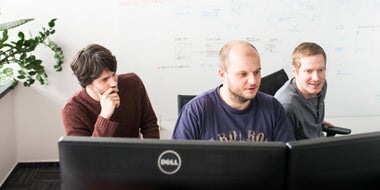 Training and Certifications
You can have free professional specializations and/or get a Cambridge English Certificate.