This role aims to attract new potential customers through great ads, keep them connected through remarketing activities and help them start their customer journey with Kentico. You will achieve this by developing and executing PPC campaigns on Google Ads, Facebook Ads, LinkedIn Ads, Microsoft Ads, Twitter Ads, and other platforms as needed in cooperation with other team members responsible for creating great content or awesome designs, building marketing automation processes or preparing events. Don't think you'll be limited by the boundaries of the marketing department. We try to look at paid campaigns as part of a bigger picture, so you'll be in contact directly with the sales department or BI team. That is the big WHY behind all the work - to understand how it contributes to the whole process.
Type of employment:

Full time

Start Date:

from April

Form:

Home office option

Language:

English B2
What are your responsibilities
?
Develop and execute PPC campaigns on Google Ads, Facebook Ads, LinkedIn Ads, Microsoft Ads, Twitter Ads, and other platforms as needed
Plan and manage budget allocation for paid media channels to maximize revenue in the short-term and long-term
Monitor and analyze campaign performance, and make adjustments as needed to improve ROI
Conduct keyword research and identify new opportunities for campaign expansion
Collaborate with the marketing team to develop and implement landing pages and other conversion optimization tactics
Stay up-to-date with industry trends and make recommendations for new and innovative ways to drive results
Testing new ideas, formats, channels, targetings, ads.
Cooperating with Copywriters, Graphic designers, Power BI team, External agency, Google, HTTPOOL
What are the requirements
?
2+ years of experience in PPC advertising in B2B
Strong knowledge of Google Ads, Facebook Ads, LinkedIn Ads, Microsoft Ads, Twitter Ads and other platforms
Experience with A/B testing and conversion optimization
Excellent analytical and problem-solving skills
Strong written and verbal communication skills
Experience with Google Analytics and other reporting tools
Experience with B2B and brand building
Strong analytical and business thinking
Growth and data-driven mindset
A good understanding of how PPC fits into the wider area not only of digital marketing, but of the whole commercial strategy and buyers journey.
Who are we
?
We are a Brno-based globally successful IT company with a flexible digital experience platform (DXP) that powers tens of thousands of websites and online projects. We've been established since 2004, and continuously growing. We are recognized by Gartner and our customers love us—check out our G2 reviews.
Our Marketing team is primarily based in Brno, however, you may use our office in Prague. The team is led by Jenda Perla, VP Marketing. The PPC Specialist will report to Karel Figlar, the Director of Digital Marketing.
What do we offer
?
We have offices in Brno and Prague, but you can live anywhere in the Czech Republic as long as you are open to traveling to the office from time to time. We are a family-friendly company with flexible work hours, internal innovation time, and many more benefits.
Are we the right fit? Get in touch—we always reply. We'll meet in our Brno office or online. If we click, we will be happy to welcome you as a full-time team member.
Wanna know more about this or other job opportunities? Find out on our blog!
Send us your CV.
At the interview, you will meet:
Do you know anyone who fits the bill for this position?
Let us know!
Our favorite benefits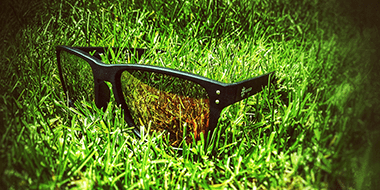 Unlimited vacation
Everyone works better well-rested. Therefore, relax properly for 5 weeks – regardless of whether you work part-time or full-time. If you miss an extra day, you can apply for another holiday.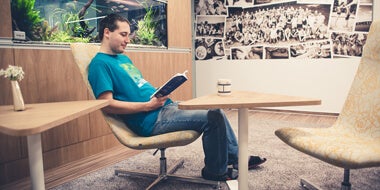 Innovation Time
You get to plan one-fifth of your work time to do the things you want to focus on – projects or further education.
Use Your Friday Well
Shhh, we are concentrated! No meetings on Friday as we focus on work and innovation.