What will you do?
The cornerstone of your work will be all the communication related to the releases of new features, with the release cycle as short as one month. You will be the one making sure the benefits are clarified and our customers understand how to take advantage of each new functionality. Even the smallest adjustment can make a killing in the long run, thanks to you.
Since you'll join Product Management, you will always be in the loop for future plans and our road map. This will give you not only great insight into every facet of the feature and its development but also the opportunity to shape the process from its onset to ensure effective marketing.
With whom will you work closely? 
You will have full insight into product development and co-operate with the Developers as well as UX Designers to prioritize the backlog. 
Product Managers will work with you when analyzing use cases to determine which particular customer issues can be tackled with our solution.
The marketing department will rely on your input with their release campaigns.  
You will communicate with and prepare materials for the Sales and Marketing inside the company, as well as external analysts (e.g. Gartner).
Together with the Customer Success and Customer Education teams, you will participate in designing demos and training materials.
As you can see, we are not looking for your traditional manager who gives out assignments, fills in metrics, and writes reports. Instead, we are after a genuine hands-on enthusiast who is ready to roll up their sleeves and help our customers understand and take full advantage of the product. After all, It's content you'll actively create, not processes. 
Do you have what it takes? 
In-depth knowledge of the DXP industry, marketing, or content management systems. 
Great communication skills—in English (C2). Experience in Customer Success or Product Management is a good sign. 
The ability to explain anything comprehensibly to virtually anyone. 
Individual drive and customer-centric attitude to problem-solving. 
Creative mindset—the ability to see potential benefits in the smallest of enhancements.  
Experience in Product Marketing Management or IT is nice to have but not paramount. 
Do you want to know more about the company? Read the interview with our CEO, Petr Palas, and check out the Xperience website.
We will tell you everything else you need to know when we meet up—online or in our Brno offices.
If we both feel we are a match, we will be happy to have you join us full-time.
Benefits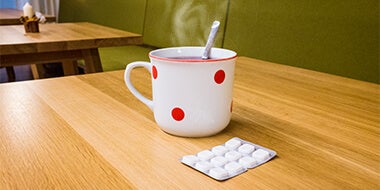 Unlimited Number of Sick Days
Are you feeling under the weather? Stay at home. You only need a sick note if you are ill for more than 3 days in a row.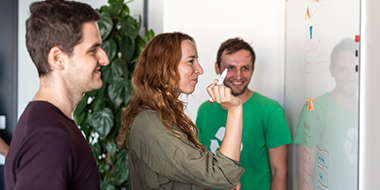 English Lessons
Apart from English courses in a language school we have our own ESL Teacher. The lessons take place in small groups in the offices and focus on the needs and levels of ability of each team.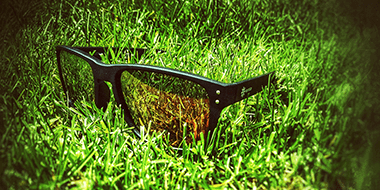 5 Weeks Leave
Everyone works better well-rested. Therefore, relax properly for 5 weeks – regardless of whether you work part-time or full-time.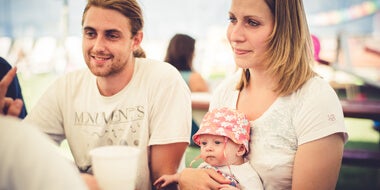 Flexible Working Hours
Recommended by 10 out of 10 parents and commuting colleagues.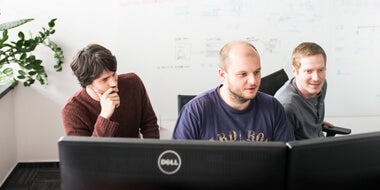 Training and Certifications
You can have free professional specializations and/or get a Cambridge English Certificate.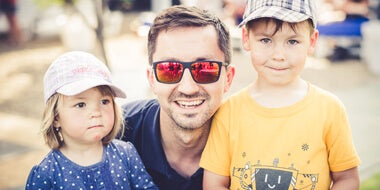 Paid Paternity Leave
We give fathers of new-born babies two weeks' paid holiday.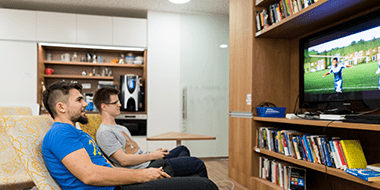 Comfortable Working Environment
Dogs, fish … we even have our own beer tap - and we're not afraid to use it!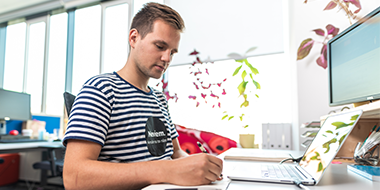 Use Your Friday Well
Shhh, we are concentrated! No meetings on Friday as we focus on work and innovation.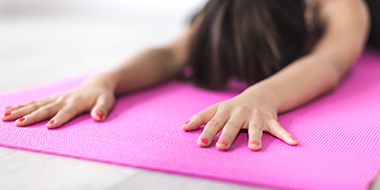 Yoga Twice a Week
We start our day with yoga directly at our workplace.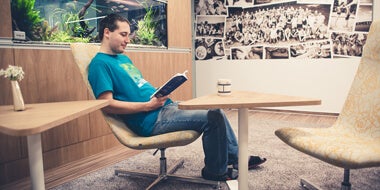 Innovation Time
You get to plan one-fifth of your work time to do the things you want to focus on – projects or further education.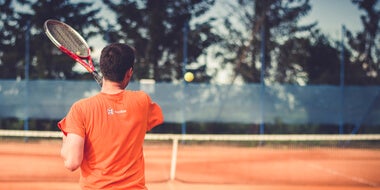 Multisport Card
Go to a gym every day, if you feel like it – at our expense.
Colleagues opinion
We work together on things that send shivers up and down my spine – in a good way. I am proud to be able to say "our efforts made that money". There is no magic; we just work hard. I have been here for twelve years, and I still want more.

Even though I had never worked in IT, I had heard only good things about Kentico. What I enjoy the most is that every individual is treated with a genuine warmth. I feel there is always something to learn and the company supports me throughout my studies.
At the Interview, You Will Meet…
Dominik Pintér
VP Product Kentico Xperience